With nine world-class restaurants just an elevator ride away, plus even more dining options in the shopping center in the same building, hotel guests will have no problem finding something to suit their fancy at The Alpha Suites.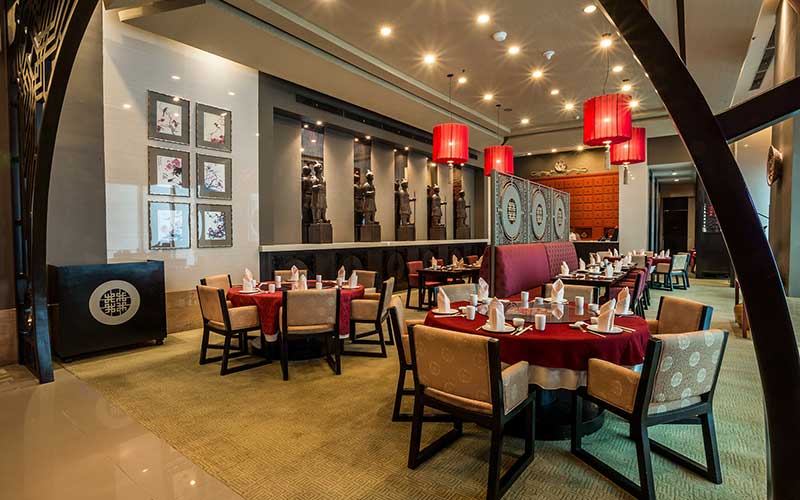 Tang Palace Chinese restaurant
Signature dishes of Tang Palace include Steamed Shrimp Dumplings, Braised Fish Fillet with Homemade Beancurd, Peppercorn Spareribs, Sliced Beef with Black Mushroom in Oyster Sauce, and Salted Fish Chicken Fried Rice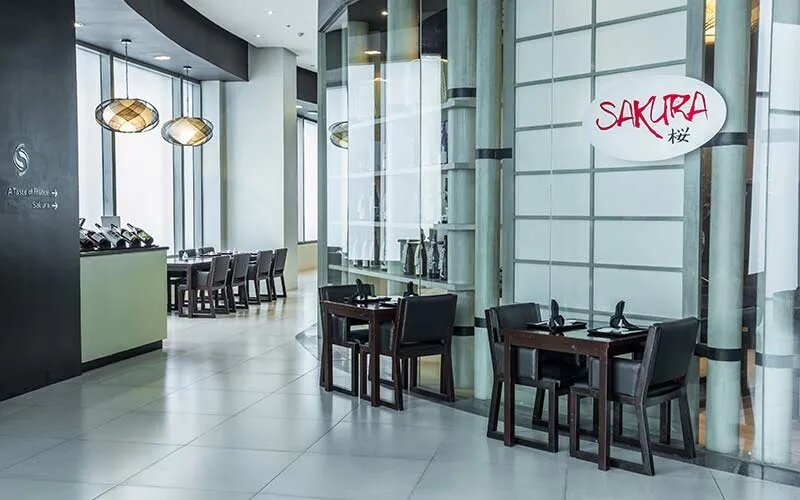 Sakura Japanese restaurant
Japanese cuisine with modern flair is what Sakura is all about. Enjoy the freshest sushi, sashimi, hand-rolled temaki, yakimono, and teppanyaki dishes.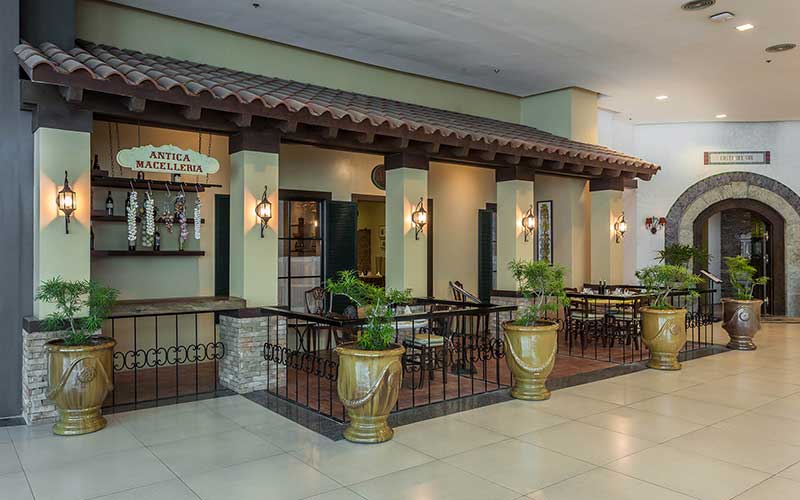 Toscana Ristorante Italiano
Savor a wide range of antipasti, pasta, secondi, and pizza prepared the traditional Tuscan way. Toscana features dining interiors reminiscent of a rustic Italian villa, and is perfect for intimate meals and family gatherings.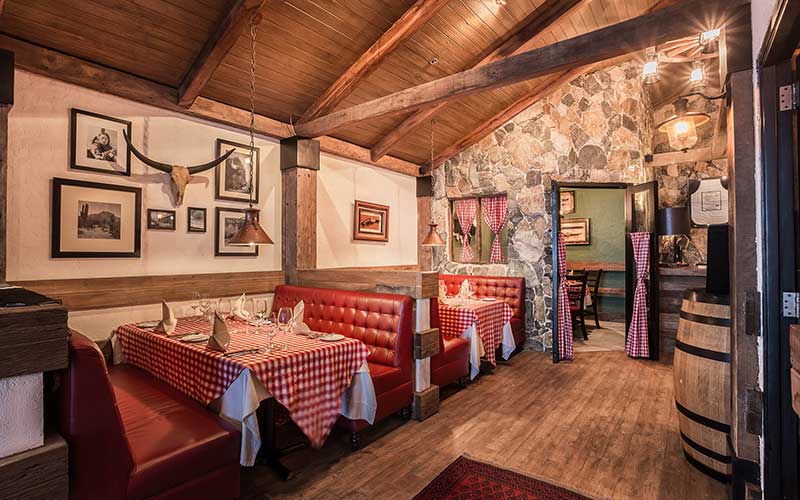 Mark's Prime Rib
This ranch-inspired restaurant with its booth-style tables is ideal for casual dining with style. Choice selections at Mark's Prime Rib include USDA Slow-Roasted Prime Rib cut to your liking, Tenderloin and Rib-eye Steaks, and Steak and Mushroom Casserole.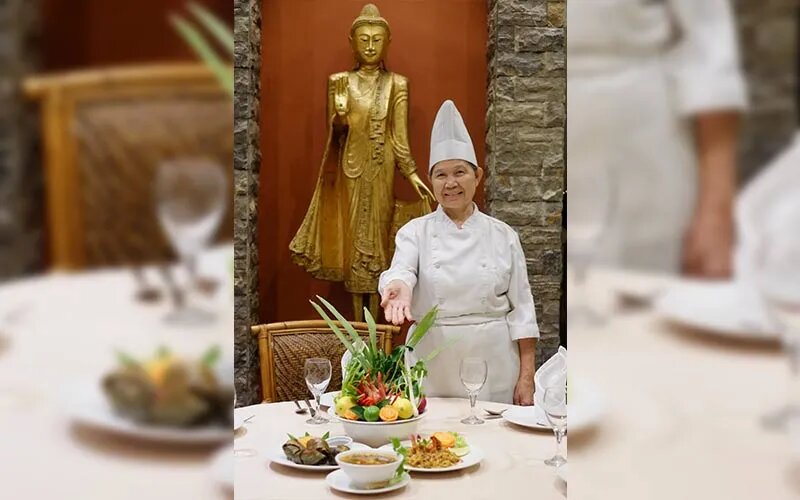 Salathip Thai restaurant
Enjoy authentic Thai cuisine against the backdrop of dark brown teak interior finishes with Thai decor adorning the walls. Signature dishes of Salathip include Tom Yam Goong, Tod Man Pla, and Pad Thai, prepared by our executive Thai chef.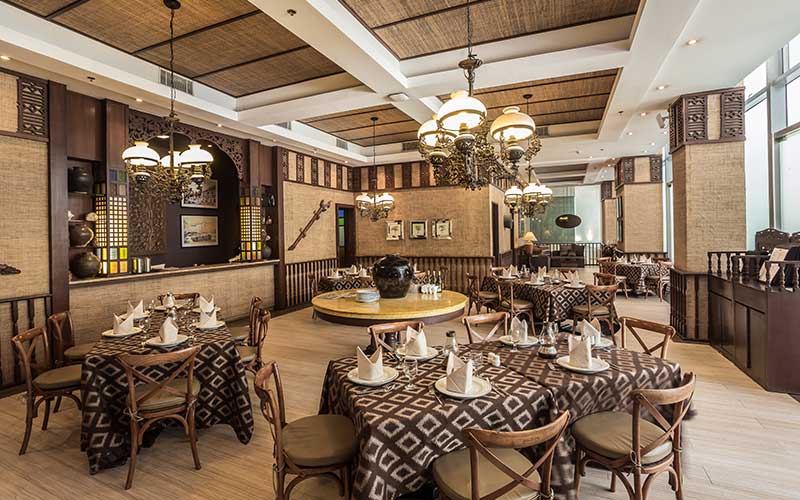 Balesin Islander Filipino restaurant
This Filipino restaurant is just a few steps away from the pool, giving guests a relaxing view while dining. Enjoy your favorite home-style Filipino dishes such as Kare-Kare, Adobo, and many more.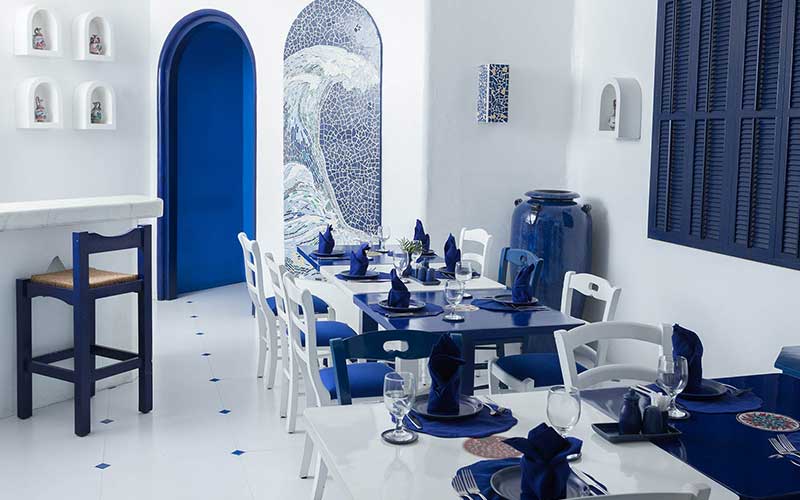 Mykonos Greek restaurant
One of the most popular restaurants in Balesin Island Club, our sister property, Mykonos is home to the famous Grilled Lamb Ribs and Roast Leg of Lamb, as well as other Greek favorites, such as Moussaka, Gyros, and Shrimp Saganaki.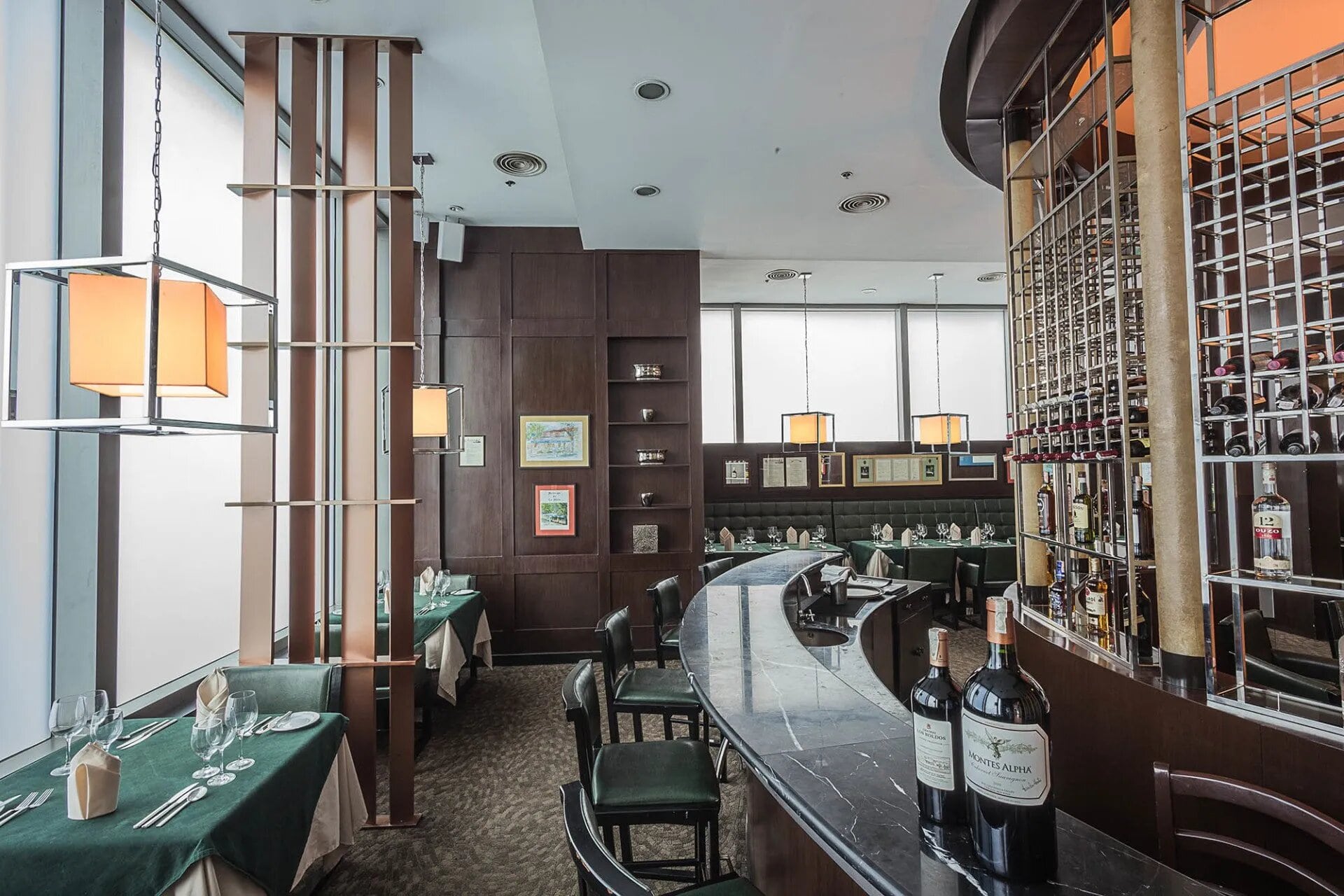 A Taste of France
With its richly appointed modern interiors and its curved bar where you can enjoy pre-dinner drinks, A Taste of France's menu selections include Terrine of Foie Gras with Caramelized Onions in Cherry Jus, Slow-Cooked Lamb Shank and Vegetable Tagine with Tabbouleh, Bouillabaisse, and Gâteau au Chocolat.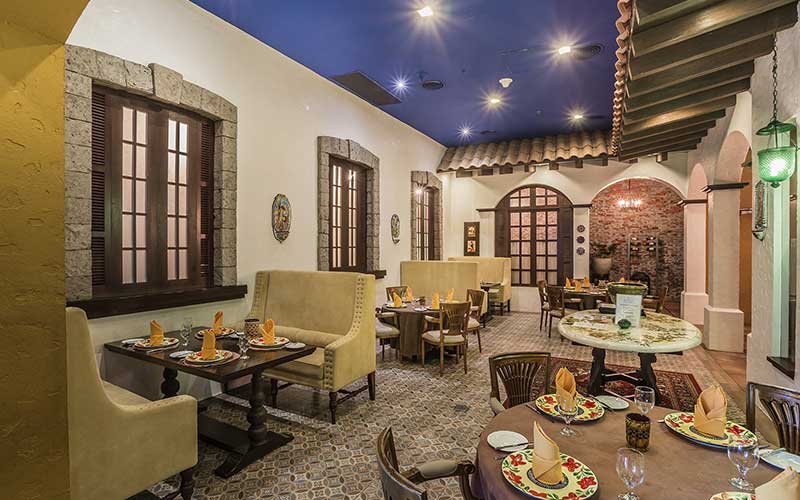 Costa del Sol Spanish restaurant
Designed with flourishes of traditional Spanish culture flair, from the Moorish floor tiles to the wrought-iron accents, Costa del Sol's menu highlights include Cochinillo, Paella, and an extensive selection of authentic tapas.