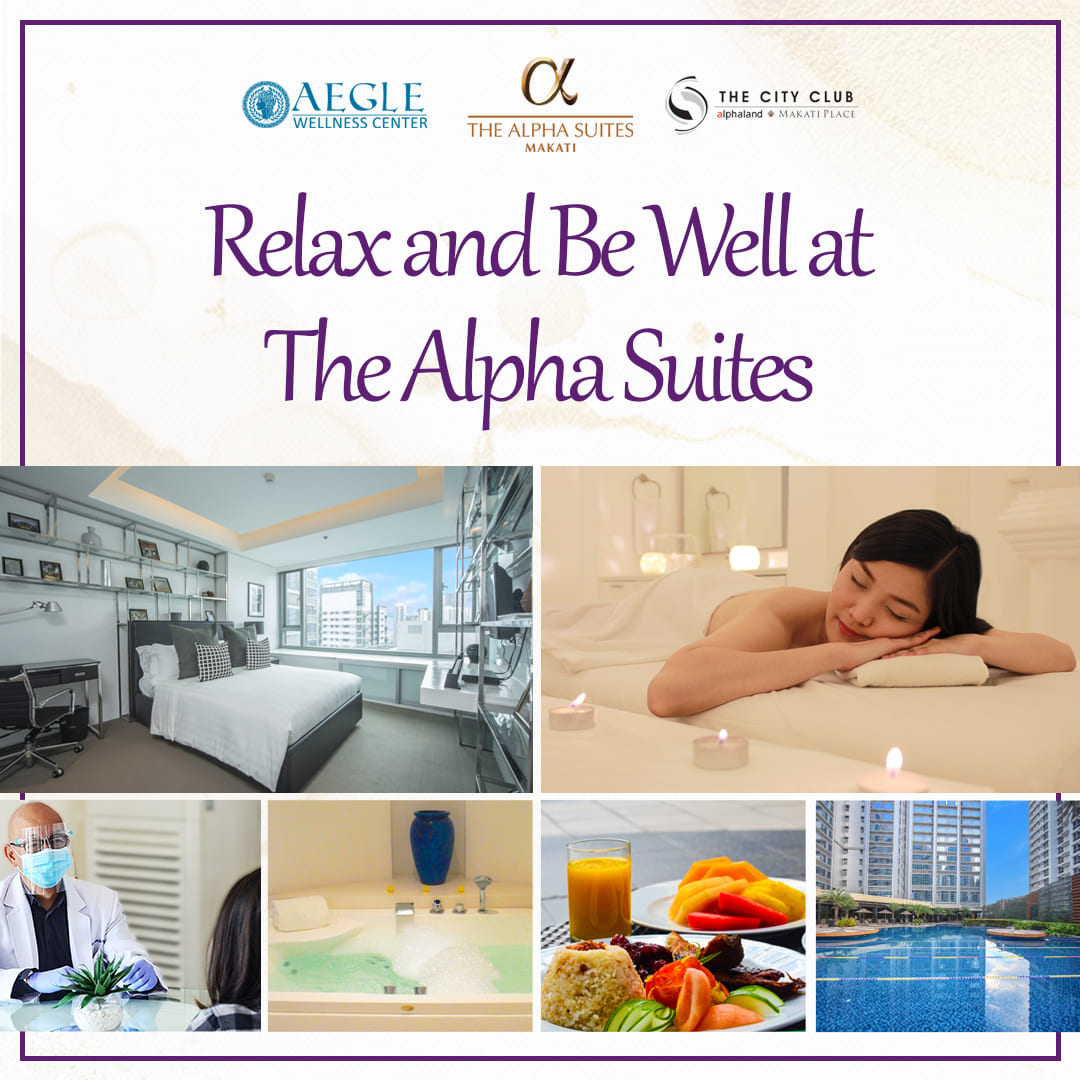 relax and be well at the alpha suites
Jumpstart your journey to wellness! Treat yourself to a self-care stay at The Alpha Suites luxury serviced residences, the No. 1 hotel in Metro Manila on Tripadvisor.
Relax and Be Well at The Alpha Suites includes in-depth consultations and bespoke programs at the on-site Aegle Wellness Center, a state-of-the-art, integrative health and wellness center. 
Your booking also comes with:
Overnight stay in our spacious one-bedroom suite with breakfast for two
Refreshing smoothies for two from the Health Bar
Complimentary Health and Wellness Consultation inclusive of:
Body Composition Analysis
Autonomic Nervous System Response Test
Consultation with an Aegle physician to interpret results
Choice of: 
Complimentary light therapy (subject to availability)
Complimentary nutrition consultation + fitness assessment 
Life coaching + meditation session
25% off Immune Boost, Detox, and Anti-ageing IV Drips
25% off Aegle's acclaimed Hyperbaric Oxygen Therapy
20% off spa treatments at The Alpha Spa
10% off Aegle-recommended dishes at our specialty restaurants
Special rate: Php 7,000 nett
Valid through December 31, 2021
For reservations: 
+63.2.8737.0088 | +63.2.7752.3625 |
reservations@thealphasuites.com